Artwork critique
Artwork by Carl J.
Critique by Vladimir London, Drawing Academy tutor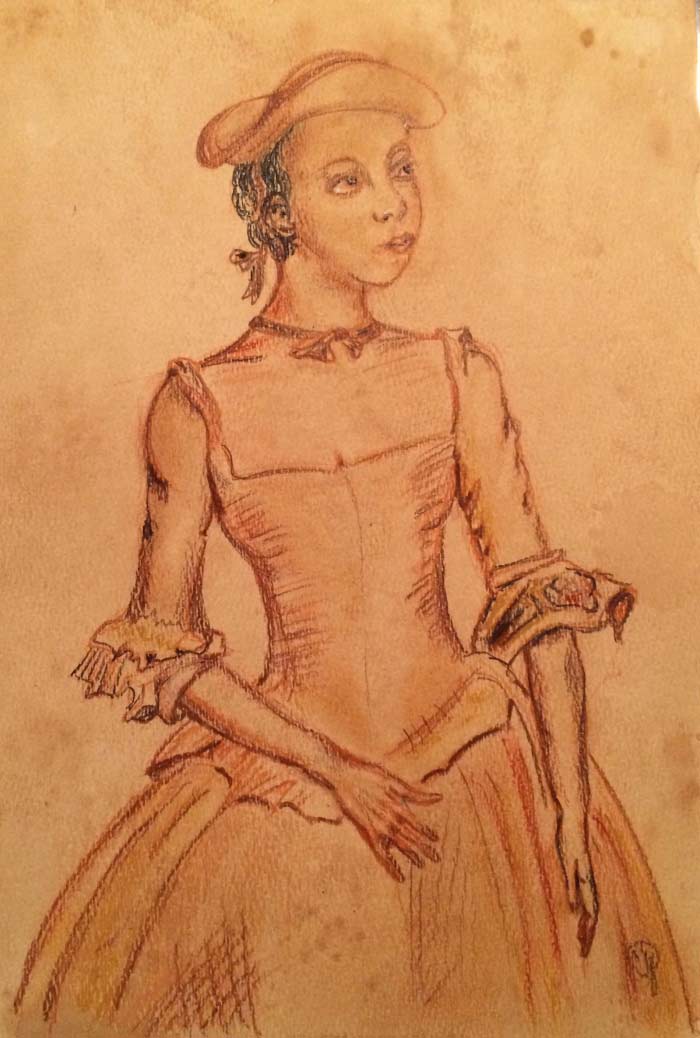 Hi Carl,
Thank you very much for your artwork. I like it a lot.
You have a distinctive and recognizable style, which is very important for an original fine artist. Well done.
There are some areas for improvement though. I think your skills will benefit from a deeper knowledge of a human anatomy and a human body proportions.
For example, the portrait of a girl might have a bit different outline of the lower jaw. This outline would be more realistic if you draw a virtual central line of the face and see how symmetry works there.
Also, this girl's hand is smaller than it should be. As you know, the length of the hand from the wrist line to the finger-tips is the same as the height of the face from the chin to the hair-root line.
Anyway, such misjudgements are not influence the look of your artwork and it has a very pleasing appearance.
Best regards,
Vladimir London
Anatomy Master Class tutor
---
Eyes and jawline are off.
Perri
Mouth appears to betoofar too right as we view the picture.
Perri
---
Learn human body anatomy and proportions quickly and easily
One-time payment - Lifetime Membership
$97 USD
ENROLL NOW